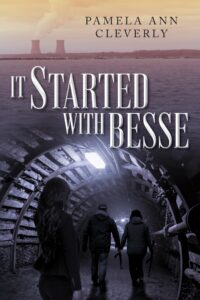 It's hard for me to turn over control of my cover design to strangers. Sure, they may be professionals, but they don't know what's in my head. They haven't lived with my characters or experienced their horrors. They only know the blurb I give them and the general ideas I have for the cover. I anxiously wait each day, checking my computer for an email from the company.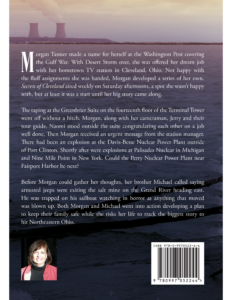 Finally it arrives! I'm thrilled with the overall look; they've nailed it. I love the fonts and aura of suspense. Then I look closer. OH NO. My two homeless guys carrying AK-47s look more like FBI agents with short hair and wearing dark suits. No way this can work! Probably a logical assumption for the designers but my readers won't buy it, and neither will I.
I review my instructions for the cover. I'd sent them a short synopsis of the book along with rough examples of the cooling towers and an old tunnel. There are two men and a woman in the tunnel; the men are carrying AK-47s. Okay, my mistake. This is after all only my second time working with this company. I should have been very specific about the men being homeless, wearing heavy jackets. The design team did get the woman right and with the one change the cover is now perfect. I'm still straddling the learning curve.