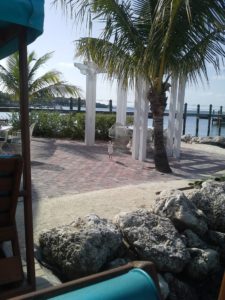 Although very exciting to have A Beacon In The Dark finished and available; I can't slow down. I want to have my third book, It Started With Besse, finished and ready for publication by the end of summer.
The cold, grey days of Northeastern Ohio don't inspire much motivation . . . more like hibernation. So, to get my creative juices flowing I've escaped to the lower Florida Keys. Here I can write outside under a canopy of palm trees as the clouds, out over the Gulf, drift by. And, if it takes a bit of excitement to add spice to my inspiration, well, Key West is just thirty miles away.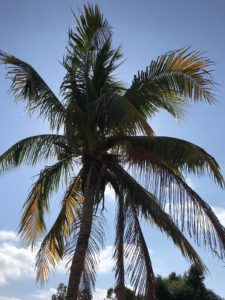 One of the things I'm most happy with in A Beacon In The Dark is the character development and growth of Olivia Bentley. I throw a lot of challenges at her and I love watching her deal with them. This next book, It Started With Besse, is full of action packed scenes and lots of tension. I have to remember that these characters also need a history and internal development as they deal with the unfamiliar forces around them.
My goals for this year are to keep my readers informed through Blogs, Newsletters and online Chats. Writing is my passion and I have to do more of it. I can't become too relaxed in this tropical paradise if I'm to finish this third book in the Tanner series by the end of the summer.
So, for now, I'll be writing on the locals "keys time", and to the rhythm of the gentle swaying palms.