The Kentucky Derby is always held the first Saturday in May at Churchill Downs in Louisville, except for last year. Due to COVID the Derby had to wait until September 5th..This year, I'll be taking the CANTER Ohio booth to Thistledown Racino for the Derby festivities this Saturday. It will be CANTER Ohio's first fundraiser of the year.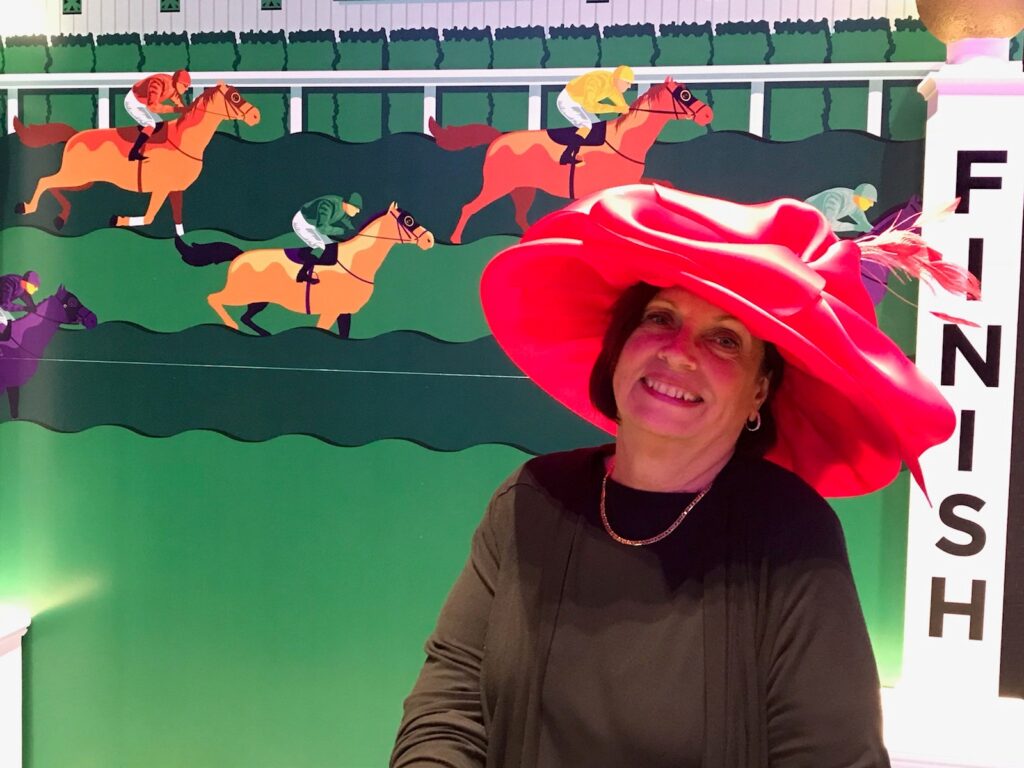 What do you do with all those discarded aluminum horseshoes after the races? You make lucky wall hangings! But first, you take what could be called "scratch & dents", clean off the mud (and stuff), pull the nails and wash them until they are ready for painting. Then the fun begins . . . that's what I've been doing this week . . . decorating.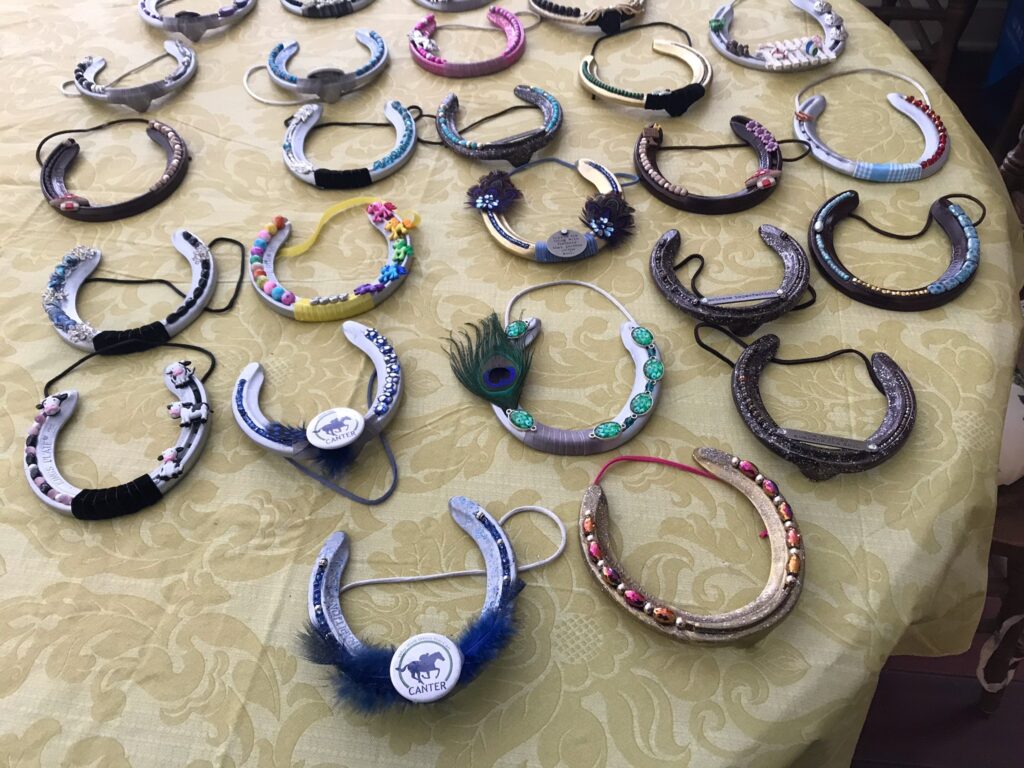 This year we're also bringing a few fascinator hats to sell for those ladies who forgot to pack their fancy headwear.  Wish I could actually be in Kentucky for Derby week. Oh well, maybe next year.