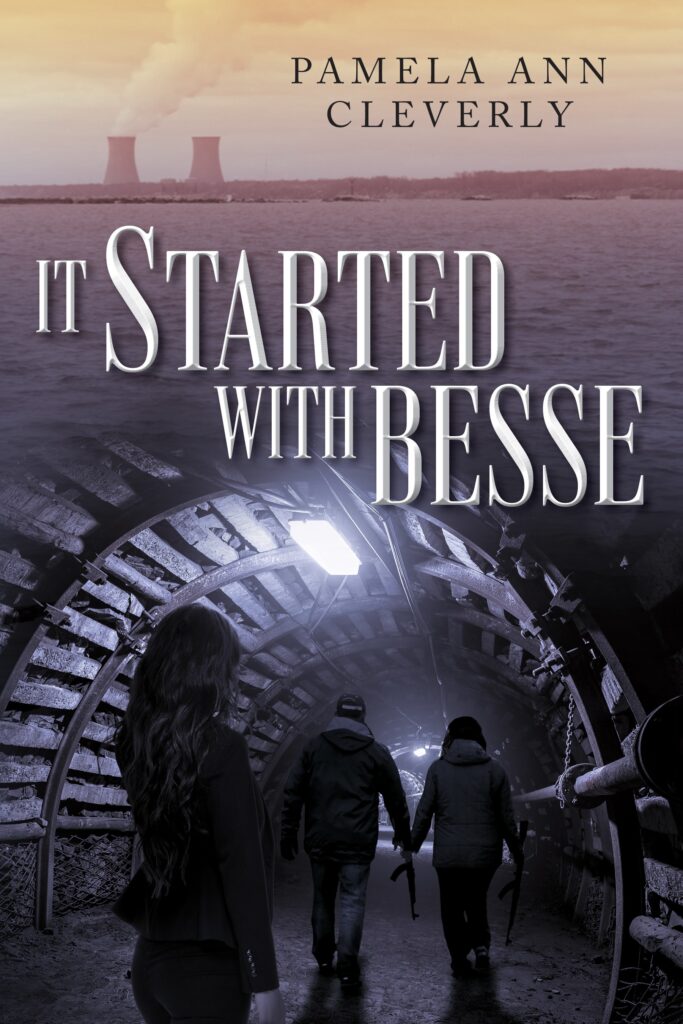 My latest book, It Started With Besse, is now available in both print and eBook at Amazon!
I really let my imagination run wild with this one. On the trail of a big story, TV reporter, Morgan Tanner, engages the help of two homeless men in the tunnels under Cleveland while her brother, Michael, fears for his life as terrorists begin shooting at anything that moves in Fairport Harbor and their mother takes her daughter-in-law and grandsons on a dangerous adventure of their own.
Oh yeah, it all begins with explosions at the Davis-Besse nuclear power plant.